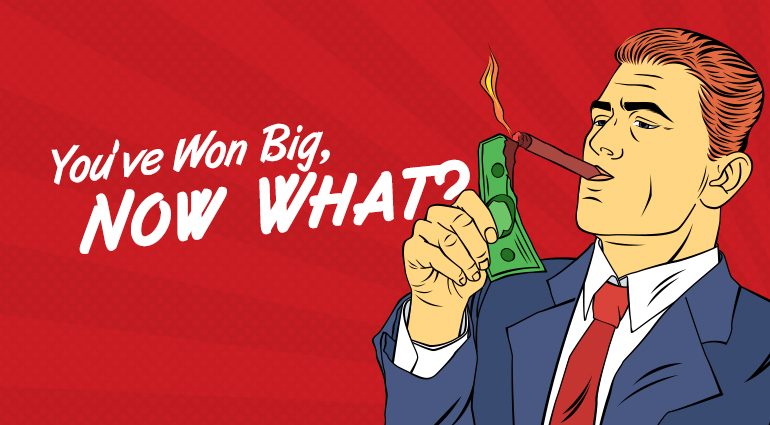 You Have Won the Big One! Now What?
One day you are playing and it finally happens: you hit it BIG and won more money than you ever have in your whole life! You feel great and you may even feel invincible! You are at a unique point and many have asked me advice on what to do next so in this article I offer some advice on a problem many would like to have!
First of all, what each of us considers a Big Win may be different based on your income and savings. I get excited at winning any amount and winning $500 to me is a great day and winning $1000 is a really great day, but neither of those wins will change my daily behavior.
For me, winning $10,000 or more is in a completely separate category for me, and I've done it five times in my life:
1) I won a $30,000 invitational only Blackjack Tournament! I'm not a professional Blackjack player at all, but did study tournament strategy for this event: in tournaments, you should make different choices than playing against the House. This was such an interesting day as I started playing at my local and lost, and then road tripped to play in this tournament. During the semi-finals, two players colluded against me successfully to knock me out, only to be disqualified after the Pit Boss saw what happened, which allowed me to advance to the final table and then with a little luck, I won it all!
2) I won over $16.000 playing Progressive Pai Gow Poker where for a $5 side bet, you can win 10% of the Progressive if you have 5 Aces(the Joker counts as an ace in Pai Gow Poker) or a Natural Royal Flush. I was playing in my favorite spot on the table, the far right spot not too surprisingly, and was getting lousy hands and everyone was like, "Move over!" so I did for one hand, then moved back thankfully, and got the hand of a lifetime! One card away from $160,000!
3) In April of 2017, just in time for tax season, I had incredible luck on the Midnight Matinee slot machine where I did the ultimate while betting at the $12.50 max bet level! Everything needed to fall into place on this one, and it certainly did, check it out!
4) And who can forget my massive $33175 hit on Zeus! This one is a classic and if you haven't seen it, check it out! And if you have seen it, check it out again, it's a short one!
5) Finally, I also scored another great Zeus win! I don't have a video, but I do have this picture!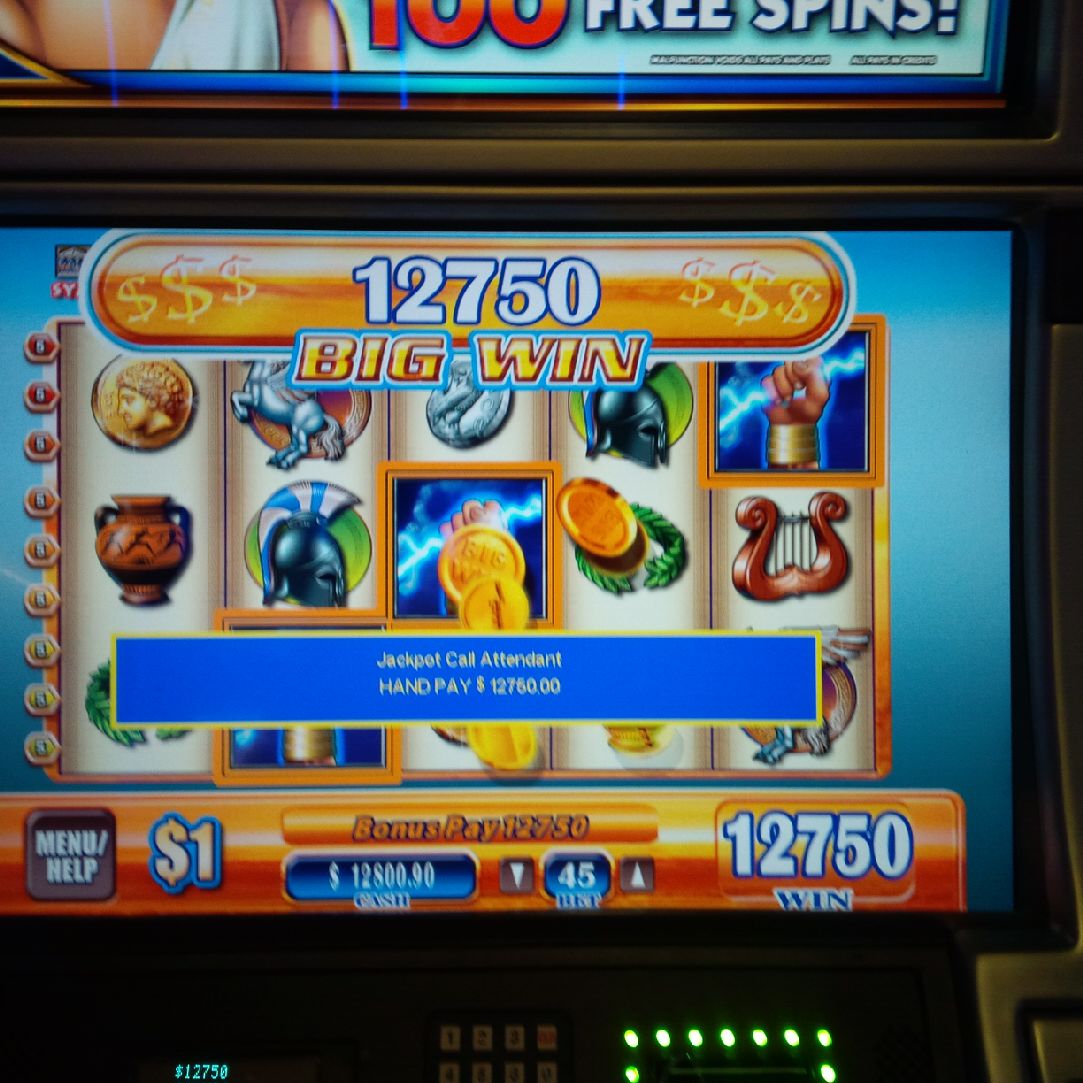 Truth be told, I'm not rich, but I'm not poor either, and winning all of these certainly put spring in my steps for the weeks following each event! If you've recently joined this club my advice would be the following:
Buy yourself something nice(but not too nice!) and do a little celebrating because you've earned it! Go out for a nice dinner, relax and have fun!

Have any lingering debts or credit card bills? Pay 'em off!

Take a break from the casino for a bit or if you do go, don't change your betting style from what you normally would do! Sure, while lightning can strike twice, the reality is, it won't, and always remember, "The casino will always be there" so there is no rush to get back to it!
There's nothing worse than winning a tremendous amount of money and then giving it all back, especially in a short period of time. I've heard stories of people winning the 100% Progressive on Pai Gow for over $100,000 and giving it back within a few days. Or long-time fans of the Howard Stern show know the sad story of KC, who won over $300,000 and then proceeded to lose it all while playing online.
It's great to win and it's the best to Win Big, although if you do, be thoughtful about it so as not to turn your good fortune into a story with a sad ending!