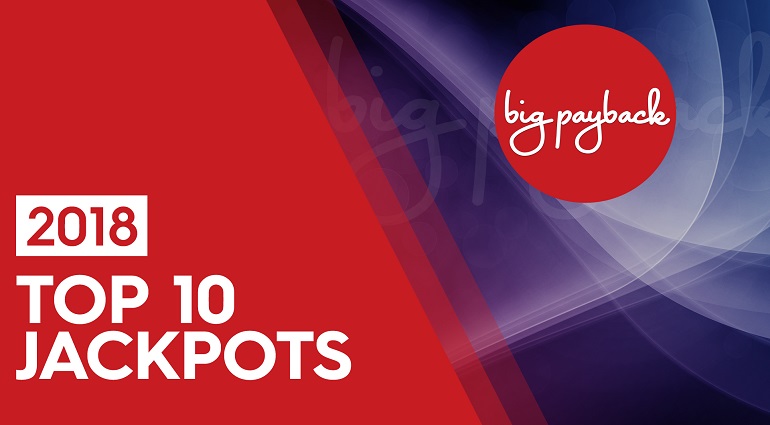 Top 10 Most Exciting Jackpots 2018 Edition
Each year I launch a Top 10 video consisting of my most exciting bonus wins which may not even be my largest wins, but there's always something special about them! And 2018, like 2017 treated me with some absolutely exceptional wins, and here they are:
(10) Lightning Link High Stakes by Aristocrat: 0:09
Lighting Link is a High-Limit classic and after a rough night I took a shot at the $25 bet level with the "High Stakes" version and had an incredible First Spin Bonus and Jackpot!
(9) Dangerous Beauty 2 by IGT: 2:18
This one is still rather hard to believe as to win the Maxi Progressive, you need to do the impossible which is land 3 diamonds during the bonus: yeah, I did it and caught it on video!
(8) Stinkin' Rich by IGT: 4:13
Stinkin' Rich remains an IGT classic and at the $25 High Limit bet level, it can be incredibility exciting, especially if you land Mrs. Gottrocks, the Top Symbol!
(7) Spin It Grand - World of Riches by Aristocrat: 9:45
Spin It Grand is a relatively new slot with its own take on the now ubiquitous "Hold & Spin" bonus: I was quite surprised on this one, focusing on one thing when something else quite wonderful happened!
(6) Jackpot Catcher by Aristocrat: 13:07
Jackpot Catcher is a "cousin" of Indian Dreaming incorporating two Progressives which can only be won during the bonus if the Eagle Feathers land on a bonus or wild symbol. There's also a trick with the Eagle: she always lands 3 spots in the direction of flight on the same row!
(5) Pirate Ship by WMS: 15:49
A classic WMS slot, Pirate Ship is a fun one and I almost scored the Top Award with a little help from a retrigger!
(4) Bullion Factory by Konami: 19:22
This one isn't as popular as many other Konami games but don't let that fool you: it's a great one, as you will see!
(3) More More Chilli by Aristocrat: 21:18
Not often do follow-ups compare well to their original classics, but I have to say More More Chilli is even better than the original More Chilli classic, adding many features you always wished were available in the original!
(2) Great Moai by Konami: 25:24
Back to Konami with Great Moai, which offers a "Stacked Wild" special feature giving you a shot at nice Big Wins and even Jackpots, as you will see!
(1) Midnight Matinee by Everi: 27:18
What can I say about Midnight Matinee?! This is one of my favorite videos and everything just came together in brilliant fashion - A MUST WATCH VIDEO!
2017 was also unbelievable and if you haven't seen it, you must!