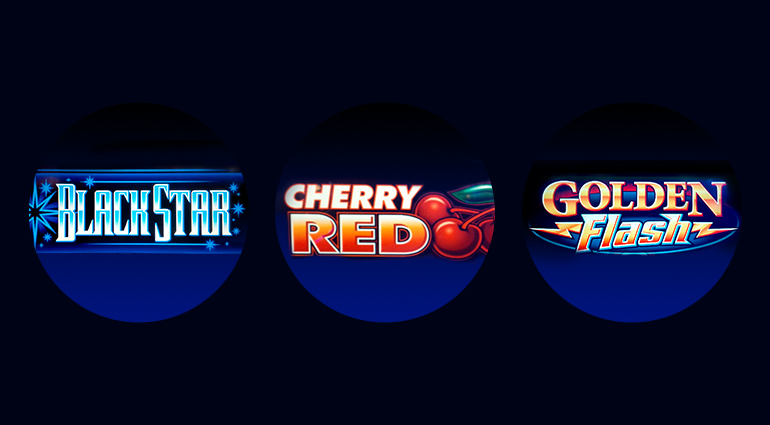 Bullseye Bonus Slot Machines
The Bullseye Bonus feature incorporated into many Bally slot machines is underrated and I've only recently started to appreciate them myself! You've probably seen some or all of these games,for example Lucky Neko, Hot Hot Habenero Gaucho's Gold, Venus, Black Star, Cherry Red, and Golden Flash. There are both video and mechanical reel versions of the game and I believe the only thing differentiating each is its theme. There are also Super Bullseye Bonus games although I've yet to find them, and they will not be the focus of this article.
The main Bullseye Bonus feature is triggered by landing between three and 5 Bullseye Bonus symbols to trigger 12 Free Games where you then collect Bullseye symbols starting with the number that you triggered your bonus with: so landing 4 or 5 can immediately give you a better chance for a great bonus!
During the bonus, for each collection of four Bullseye symbols, a reel from right to left locks wild for the remainder of the bonus: "Wild Reel Winner" the game will announce to you!
Obviously this can get interesting really quick, as you fill reels wild one by one, which can occur for reels two through 5. What about Reel 1 you may wonder? Now these slots also support "Stacked Wilds" and with that final touch, you can fully land all wild reels for the Top Award of x credits at the 150 credit max bet!
Bullseye Bonus is a fun game and it's clear what you need to do for that Big Win or Jackpot:
Trigger the Bonus, especially by doing so with 4 or 5 bonus symbols!

Fill reels 2 through 4 wild by landing bonus symbols as quickly as possible.

Land reel 1 fully wild to complete to capture the Top Award!
Easy, we'll of course not. Doable? Absolutely! Here are some great attempts with many different Bullseye Bonus games!