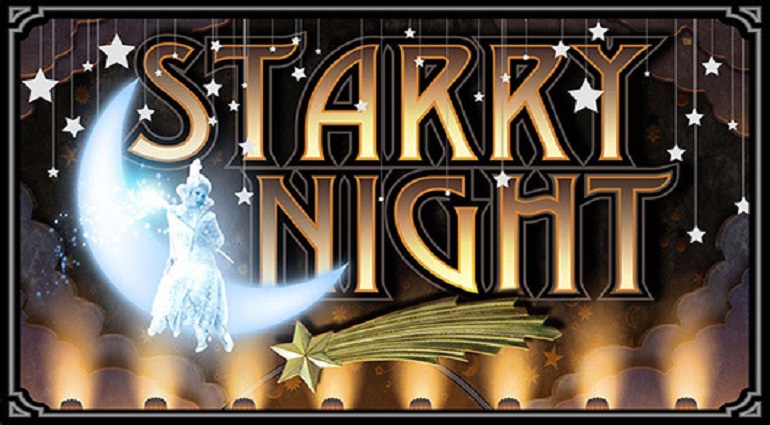 Starry Night - Slot Review
Overview
Starry Night is one of my favorite games by Everi with its exceptional Steampunk theme that also borrows some inspiration from "A Trip to the Moon" if I'm not mistaken. I consider it the most graphically beautiful game ever created! And yeah, you can even land that Big Win or Jackpot with a little luck!
Standard Play
Starry Night is fairly typical Everi video slot consisting of 5 reels each containing 3 symbols. You win by landing line combinations from left to right. A 5-reel hit consisting of all premium or wild symbols pays very in Starry Night! There are two bonuses and one random feature. One bonus is a Free Spins feature and the other is a straightforward "Pick" feature.
Balance & Volatility
Starring Night I would consider to be a fairly volatile machine, where you need to trigger a bonus periodically to stay afloat as standard line pays aren't too great by themselves.
Bonus Features
There are 3 bonus features in Starry Night: Free Spins, Lucky Star, and Moonlight Wilds. The Moonlight Wilds feature is triggered randomly before any paid game, and during that game only, any stacked premium symbol becomes wild. The Lucky Star Feature is triggered by landing bonus symbols in reels 3, 4, and 5 which will then award 3 picks without the possibility for more picks. Each pick will yield a credit award from 3x to 50x - with the 50x award being the Lucky Star! The Free Games feature is triggered by landing 3 or more scattered bonus symbols and will award 7 free games regardless of the number of bonus symbols you land although 4 or 5 will increase your initial scatter award. During the bonus, all stacked premium symbols become wild, so it's like having the "Moonlight Wilds" feature active for each spin. During the bonus, a different set of reels are used which do not contain the Lucky Star bonus symbols and standard bonus symbols are available to allow for retriggers.
How You Can Win Big! And by "BIG" I Mean 100x
The best you can do in the Lucky Star bonus if you pick perfectly is 90x, and while close that's not quite the type of Big Win we're looking for. Here's what you need to do:
During regular paid games, land reels 1 through 4 with the top symbol or reels 1 through 3 with the wild symbol.

During regular paid games, land at least half of your lines with 5-reel line hits of any of the premium symbols.

During Moonlight Wilds or the Free Spins Bonus, land at least 10% of your line hits with 5-reel wild hits. (It will actually be less than that, but you get the idea).
As a feature of the Free Spins bonus is that all premium symbols become wild, that means what's left are non-premium symbols, pretty much necessitating 5-reel WILD line hits for that Big Win or Jackpot!
Final Thoughts
Starry Night is a beautiful game to play and is fun, too, especially with a BIG WIN like this!