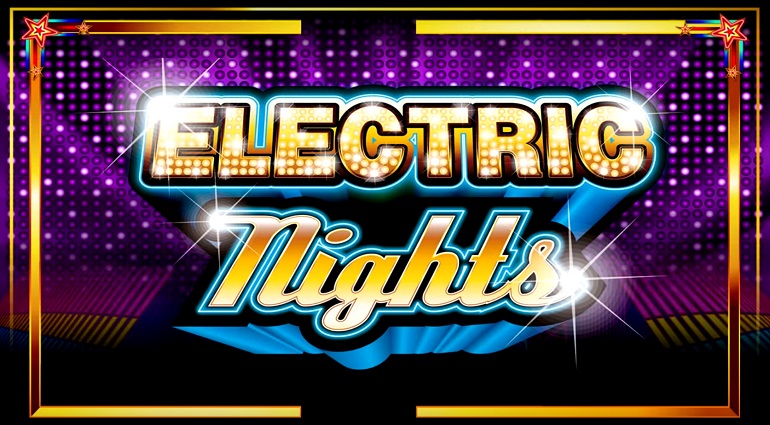 Electric Nights - Slot Review
Overview
Electric Nights by Ainsworth is a member of their Quad Shot Progressives line of slots. Originally released in 2013, it is one of my favorite slot machines to play and as such, has the honor of being my first slot review on TheBigPayback.com! Why a favorite? Looking back, I've always enjoyed the game from the first time I've played it and also have a fond memory of hitting a Jackpot on it while on a Caribbean cruise, which you can see here and that always makes it more fun, right?!
Like other slots I enjoy, Electric Nights has a great theme, is reasonably balanced between standard play and the bonus, and has the potential for Big Wins or even a Jackpot at a modest bet. I just find it always enjoyable to play and feel it's a reasonable bet!
Standard Play
Electric Nights is a video slot that rewards players for landing a 5-reel line hit when that line hit contains the "Quad Shot" outline symbol in reel 5.
If you do that, you're awarded a progressive based on the symbol in your line hit and whether or not it contained any wild symbols. Obviously a line hit with rarer premium symbols without wilds is what you want, and if you're lucky enough to do that it's Jackpot time! Unlike many other slots, you don't need to bet max in order to qualify for any progressive and can literally win $1000s from as little as a 50 cent bet, which is cool. So where's the rub? Well, the more you bet, the greater the frequency that the Quad Shot symbols will appear in reel 5, which increases your chances for that part of the equation! In fact, if you can find Electric Nights at the 750 credit bet level, ALL symbols in reel 5 will have the Quad Shot symbol, making EVERY 5-reel line hit a progressive win!
The bonus itself is triggered by landing 3, 4 or 5 scattered bonus symbols, awarding 10, 15, or 25 Free Games respectively. During the bonus, reel 5 is locked wild and as such, it becomes impossible to win the more valuable Major or Maxi progressives, although by landing reels 3 and 4 also wild and a little luck in reels 1 and 2, you can win multiple Mini and Minor progressives for a Big Win or even Jackpot!
Balance & Volatility
It's all about winning the progressives in Electric Nights, as all other wins (even 5-reel line hits) just don't pay a great deal. During standard play, it's all about getting the bonus sooner than later and hopefully scoring an occasional progressive win to keep you in the game. Of course, landing a 5-reel Major or Maxi Progressive really can help too, hah! But those are rare, although NOT impossible to do. With reel 5 wild during the bonus, and the chance for multiple progressive wins, it's all about getting the bonus and landing multiple progressives. And as it becomes EASIER to win progressives as you bet more, doing so actually DECREASES the overall volatility of the game, assuming a non-trivial bankroll. And that's where it can get interesting as the slot becomes much more playable and fun at the higher bet levels, as landing progressives becomes easier!
Bonus Features
There is a single primary bonus in Electric Nights triggered by landing 3, 4, or 5 scattered bonus symbols for 10, 15, or 25 free games initially. During the bonus, an additional two bonus symbols will retrigger for 5 additional spins to keep the party going, a feature I love!
How You Can Win Big! And by "BIG" I Mean 100x
There are 4 ways to achieve a Big Win in Electric Nights:
Land 5 scattered bonus symbols for a scatter award of 100x your bet- plus 25 Free Games! [Extremely Rare]

Land a 5-reel premium symbol without a wild but with the Quad Shot symbol for the Major Progressive [Extremely Rare]

Land a 5-reel non-premium symbol without a wild but with the Quad Shot symbol for the Maxi Progressive [Rare]

During the bonus, fill reels 3 and 4 with wilds and land a premium symbol match in reels 1 and 2 [Not Uncommon!]
Final Thoughts
Electric Nights is a slot I'll probably always play and maybe even one day with a little luck, I'll land that Major Progressive!
Want to see some Retriggers, here you go!
Here's a nice BIG WIN video, for your pleasure!
And finally here's my JACKPOT HANDPAY on Electric Nights, while cruising the Caribbean!