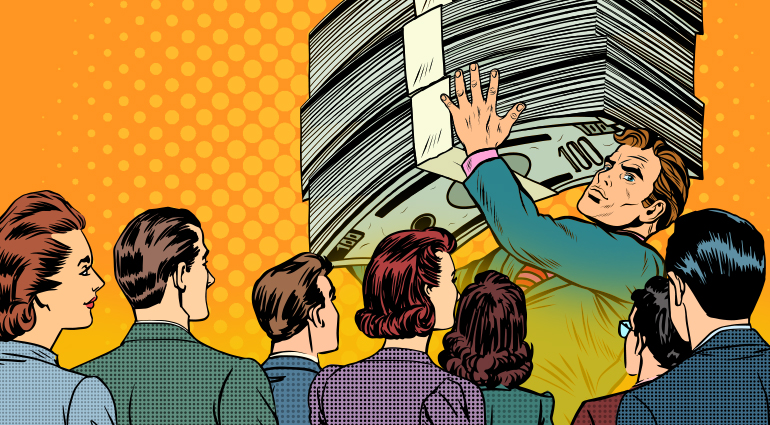 An Open Letter to Casino General Managers and Marketing Managers: Join Us!
Over 1 million slot videos are watched EACH DAY on YouTube! Yes it's true, people enjoy watching other people play slot machines online and it's growing at a remarkable rate.
Confused? It's easy to get a flavor of this phenomenon by going to YouTube and searching for "Slot Machine Videos" or just follow this link: https://www.youtube.com/results?search_query=slot+machine+videos
My "Slot Channel" is called "The Big Payback Slot Machine Videos" and can be found here: https://www.youtube.com/thebigpayback/
Traditionally people have watched TV shows or movies but with the advent of platforms like YouTube, niche areas of interest can now be satisfied and are done so by a relatively small, but growing number of influential players such as myself: there are literally hundreds and perhaps even thousands of similar channels with new channels being added each day. Currently the top slot channels have around 50,000 subscribers but over the next few years you'll be seeing individual channels over 100,000 subscribers with cumulative subscriber counts over a million in our space.
Why do people watch slot videos? For many of the same reasons people watch TV shows or movies: to be entertained and to be informed. Here's a sample which shows highlights from some of my top videos:
https://www.youtube.com/watch?v=gEX-JC7IftA
I'll admit I too was a bit surprised at first that people did this but maybe I shouldn't have been: heck, people watching other people play video games is a billion dollar industry! Yes, slot channels can make significant revenue based on advertising and other business models.
But let me back up a bit: I launched my channel back in late 2014 after winning $33175 on Zeus and it's been growing ever since. And now there exists a whole community of slot channels catering to many dedicated fans out there. During this time I've also learned a great deal about YouTube and the gaming industry in general: here are some of my observations:
1) Slot Manufacturers LOVE WHAT WE DO! We are regularly invited to preview slots, attend G2E and other events, and endorse products. One of us even appears as a Zombie in the Walking Dead 2 slot machine! WE ARE EMBRACED!
THIS MAKES SENSE: Generally speaking, popular slot videos show the excitement of winning and demonstrate the great features of the game. At a time when competition is fierce as developers try and secure floor space, if a game doesn't deliver it's gone: this is free advertising to a targeted group of gaming enthusiasts.
2) The trend is to allow the taking of slot videos: Vegas casinos such as The Wynn, Aria, and Cosmopolitan to name a few.
THIS ALSO MAKES SENSE as we are some of your best customers, and we're also providing free advertising to those casinos that embrace us. Some of us even have group events where we bring in large numbers of people playing high-limit machines!
3) Most casinos DO NOT have a clear policy on taking slot videos. I've yet to see signage on a door or verbiage on a Player's Club agreement or even a casino's website saying taking videos is prohibited. In fact, most personnel do not have a clear understanding of what their very own casino's policy is.
THIS IS ALSO NOT SURPRISING as more often than not when I speak with casino personnel, they have no idea with regard to the popularity of the slot video niche on the web.
Up until this point I've maintained a "Don't Ask, Don't Tell" policy although a recent experience has caused me to rethink that approach as we are natural partners in so many respects:
1) We're some of your best patrons individually but we also bring in friends and fans.
2) Your property will see social media benefits as you work to build your online strategy!
I understand change can take time, but I'd like you to consider the following:
1) Consider allowing us to video your slot machines without being hassled. We will naturally be even better customers than we already are when we can be freely allowed to do this. And to be clear, I'm talking about just the machines, nothing else, for privacy reasons. It doesn't need to be an all or nothing proposition.
2) Let us know if you embrace what we do and we'll promote you for free, if you'd like! Many of you have great properties for everyone to enjoy and being able to share the location of where we landed a Jackpot or played someone's favorite game can only be to your benefit. I've always asked where I play and where I recommend people play, and I've love nothing more than to freely communicate many of my favorites!
A final point to consider is that no one actually knows where all of this is headed, and It only takes one "A-Ha!" moment to really break things out. What I do know is that WE ARE NOT THE ENEMY! Feel free to contact me for further discussion or to invite me to your property. I think it's an exciting time in the industry and we can all win by embracing this change as we move forward. Thank you!