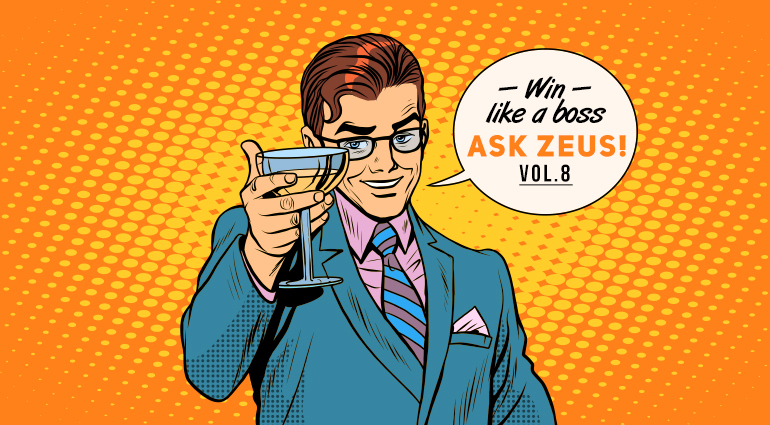 Ask Zeus: Volume 8
"What is your starting bankroll, what is your strategy?"
Because I create slot videos, I'm probably not your average player and while I wouldn't consider myself a "comp hustler" I absolutely try to take advantage of casino offers. In other words, I try and maximize my offers by playing on days where I'm given an incentive to do so. This is a long-winded way of saying my play varies greatly from trip to trip, and consequently I don't have a set bankroll for each trip.
"Is there a machine that you absolutely won't play because it's burned you too many times?"
Truth be told, I don't recall ever playing a slot machine where I had an experience where I said to myself I will never, ever play it again! That said, I do recall a certain sting when playing Pharaoh's Fortune at the high limit $20 bet level where I had to give it a break after that. You can watch the video here to get a feel for why:
Still, I actually think it's a good game overall, but the designers should have made a feature where if you pick the "Begin" choice first, you are rewarded in some way, instead of what it does!
"I'd love it if you talked about when to walk away or if you have any clues as to when you need to try a different machine."
The easy answer to this is to stop playing when you're not having fun! It's also good to have an understanding of the volatility of a particular machine when playing it along with the bonus frequency, if the slot has a bonus. For example, the slot Alexander of Macedonia sticks out as a game that is tremendously difficult to bonus on although when you do, it tends to pay well. But if you sit down at this machine with a limited bankroll expecting a quick bonus, the reality is, it's just not going to happen. Generally speaking, I tend to get more conservative when I'm up money as I hate to be up and lose it all back and then some on the same day. As I Ike to say, "The casino will always be there!" and it will. I always counsel to try and slow down your play and take a lot of breaks when you can.